Fancy trying something a little bit different this Sunday? We guarantee you will leave our retreat feeling refreshed, energised and super positive about your future!
We have just a few spaces leftfor this weekend's Journey to Your Future Self Retreat!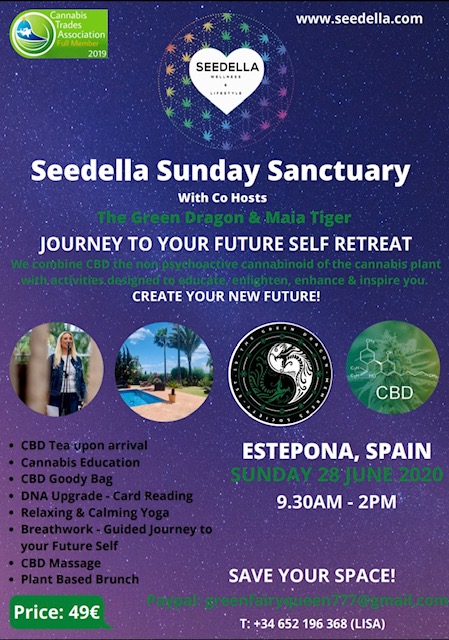 The lowdown: I´ve been using cannabis as a wellness tool for 10 years and am looking forward to passing on my knowledge on how to use this amazing plant in many ways – spiritually, sensually and for your own wellbeing.
I am a member of the Cannabis Trades Association and have attended a couple of cannabis retreats recently in Malibu (LA) and in Jamaica.
From the moment you arrive, you will become immersed in a peaceful space to unwind and enjoy what unfolds…..
Different spaces in the garden under the shade beside the crystal blue pool will be used for yoga and breathwork.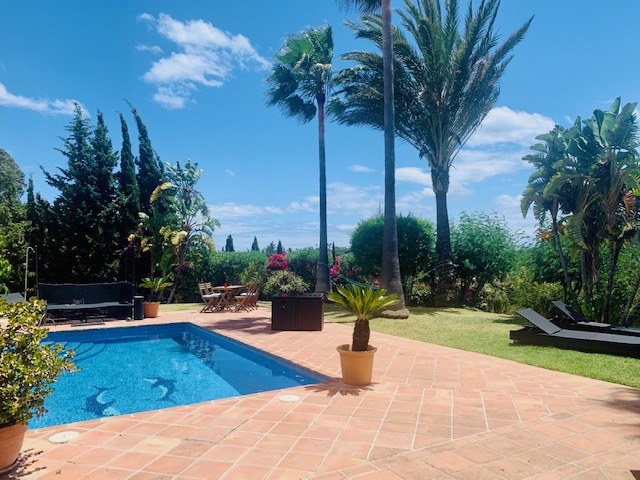 The lovely Maia will be guiding us through gentle but effective yoga stretches which will help release any blocked emotions and limiting beliefs.
If you've been to Maia´s breathwork sessions you are in for a treat! People have achieved amazing breakthroughs thanks to her.
We also have a wonderful Lotus Belle Tent for our educational and ceremonial activities. A sacred space to relax and connect.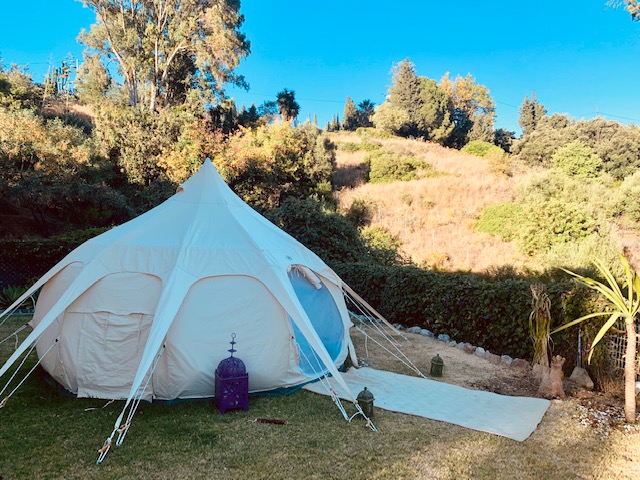 We are very lucky to have DJ Larry Jazzz as our Sound Scape Architect for the day. The music has been carefully selected to take you on a journey from the moment you arrive….
BIG thank you to the beautiful soul Sharm Harafa for hosting us in her beautiful private villa near Laguna Village, Estepona.
We all look forward to welcoming you on Sunday!