WE ARE MARY JANE! 
A must see exhibit in Barcelona celebrating Women of Weed!
Fun things to do in Barcelona!
A day before travelling to Barcelona for Spannabis 2019, I found out on Instagram that The Hash, Marihuana and Hemp Museum were opening a new exhibition called "We are Mary Jane."  Famous Women in Cannabis would be there in person!
I excitedly re-planned my schedule for the 3 days I would be in Barcelona. I couldn´t miss going to the opening of We are Mary Jane!
I saw this as a once in a lifetime opportunity to connect with these amazing women and learn more about the sacrifices they have made.  Without their input over the years, we wouldn´t be where we are today.
It takes just 1hr 20mins to fly from Malaga in the South of Spain to Barcelona. I made sure to digest a small amount of my THC infused coconut oil as I left home.
I was careful this time not to have too much THC oil! I have learnt (by having a whitey on a flight mid Atlantic at 35.000 feet) not to digest as much oil as I normally would. Similar to drinking alcohol, THC oil can also be massively enhanced by altitude!
Living with Fibromyalgia, you learn what limitations you face on a daily basis.   I knew I would need extra cannabis power for this trip!
Walking miles through airports, lifting heavy luggage and sitting uncomfortably on the plane can take its toll on my body.  Most importantly,  I always need to make sure to protect my immune system from the unhealthy air and germs swirling around in the cabin of the aeroplane.
I also had my bottle of 100% Organic, Spanish grown CBD Oil in my handbag along with my 5mg CBD honey propolis sweets. And I packed my CBD Tea bags for my hotel room! 
Barcelona is an amazing city in Spain with a very creative vibe thanks to the legacy of Gaudi.
5 of my favourite places to visit in Barcelona are:
La Sagrada Familia

Casa Batllo

Las Ramblas

Barcelona Beach

Parque Guell
However, my all time favourite place to visit in Barcelona is The Hash, Marihuana and Hemp Museum which is housed in the beautiful 15thcentury Mornau Palace.  It´s classed as a national monument and located in a cool area near to the Gothic and Las Ramblas quarters of Barcelona city.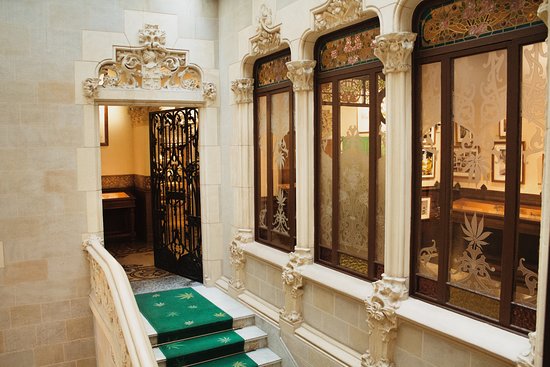 The museum owned by Sensi Seeds, has been visited by many famous faces including Legends Richard Branson and Mr Nice – Howard Marks.
If you are ever in Barcelona you should put a visit to the museum at the top of your "Fun Things to do in Barcelona" List!
I have visited this museum in the past and loved it! I enjoyed spending hours wandering around learning about the history of cannabis from thousands of years ago right up to present times.
I arrived at my hotel tired and aching after travelling.  Knowing that I needed to push through to go out to this event, I had another dose of strong THC oil and set off!
As soon as I stepped out of the taxi in Carrer Ample, where the museum is located, all I could smell was weed! I knew instantly I was in the right place!
There was an excited buzz in the air. There was a mixed crowd of all ages from kids in their twenties up to people in their late 70´s.
And it was free entry tonight! Result!
I was excited to meet female legends in the cannabis industry and scanned the room.
I wanted to know who are these women Cannabis Pioneers the museum has chosen to represent in a male dominated industry? And what are their contributions to the Cannabis World?
Some ladies I had heard of and some I enjoyed discovering more about. You can learn more about these female Cannabis pioneers below… Each and every one of them deserves to be celebrated!
Michka Seeliger-Chatelain – Le Grande Dame du Cannabis -"The present of Cannabis is female; the males are pulled out"
I chatted with this world famous French activist, writer and publisher Michka. She is a lovely woman! She asked me who I was and what did I do? I was taken aback that she was actually genuinely interested in me. I told her that my mission is to educate women on how to create a Cannabis Wellness Lifestyle. She loved that!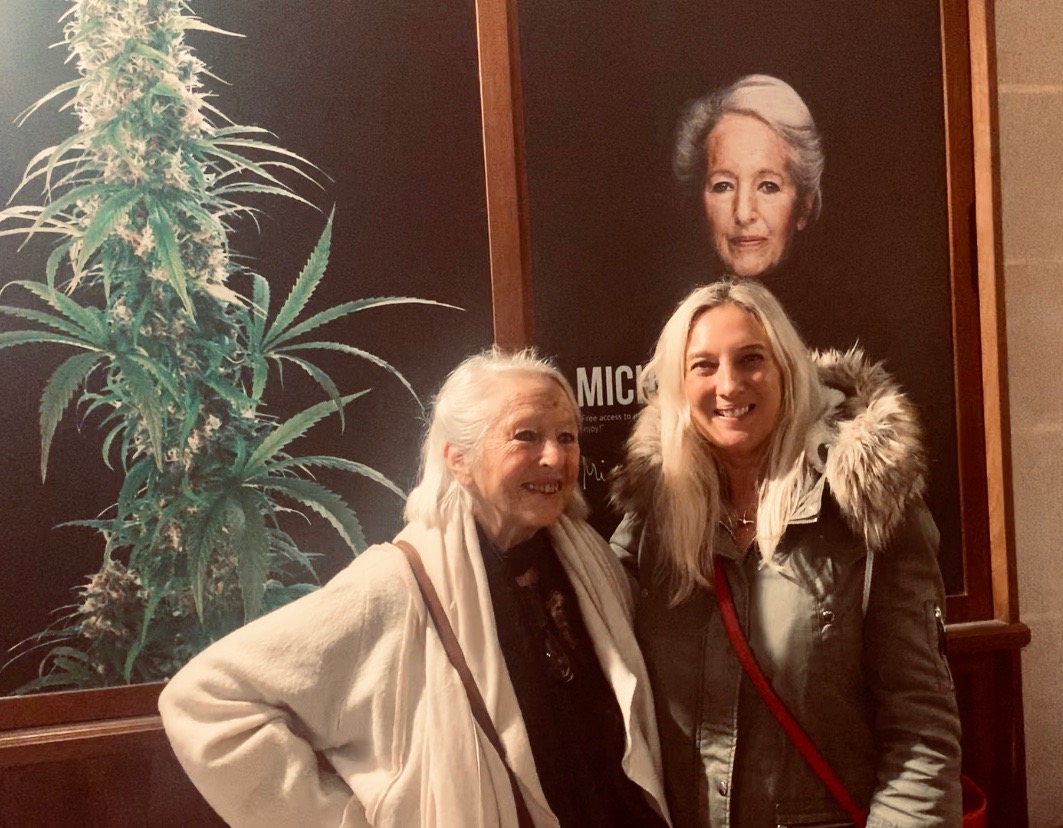 For forty years she has been fighting for freedom and free access to plants as she believes that this is the birth right of all living creatures. I totally agree with her!
Sensi Seeds, in respect for her work, have created a cannabis strain especially for her. She said it had to be a sativa and a haze!  I´m looking forward to trying this strain one day! You can buy her seeds here
Mikki Norris – Sisterhood – "She is a great teacher and ally"
I chatted briefly with Mikki Norris and then bumped into her a few more times at Spannabis. Really lovely lady! We chatted about upcoming Cannabis retreats in Jamaica and Canada. I hope to meet up with Mikki again in the future!
Mikki hopes that "many more women will engage with cannabis businesses to bring more compassion and greater diversity to this male dominant industry".
She is now involved with Cannamaste – a Canna Spirituality Gathering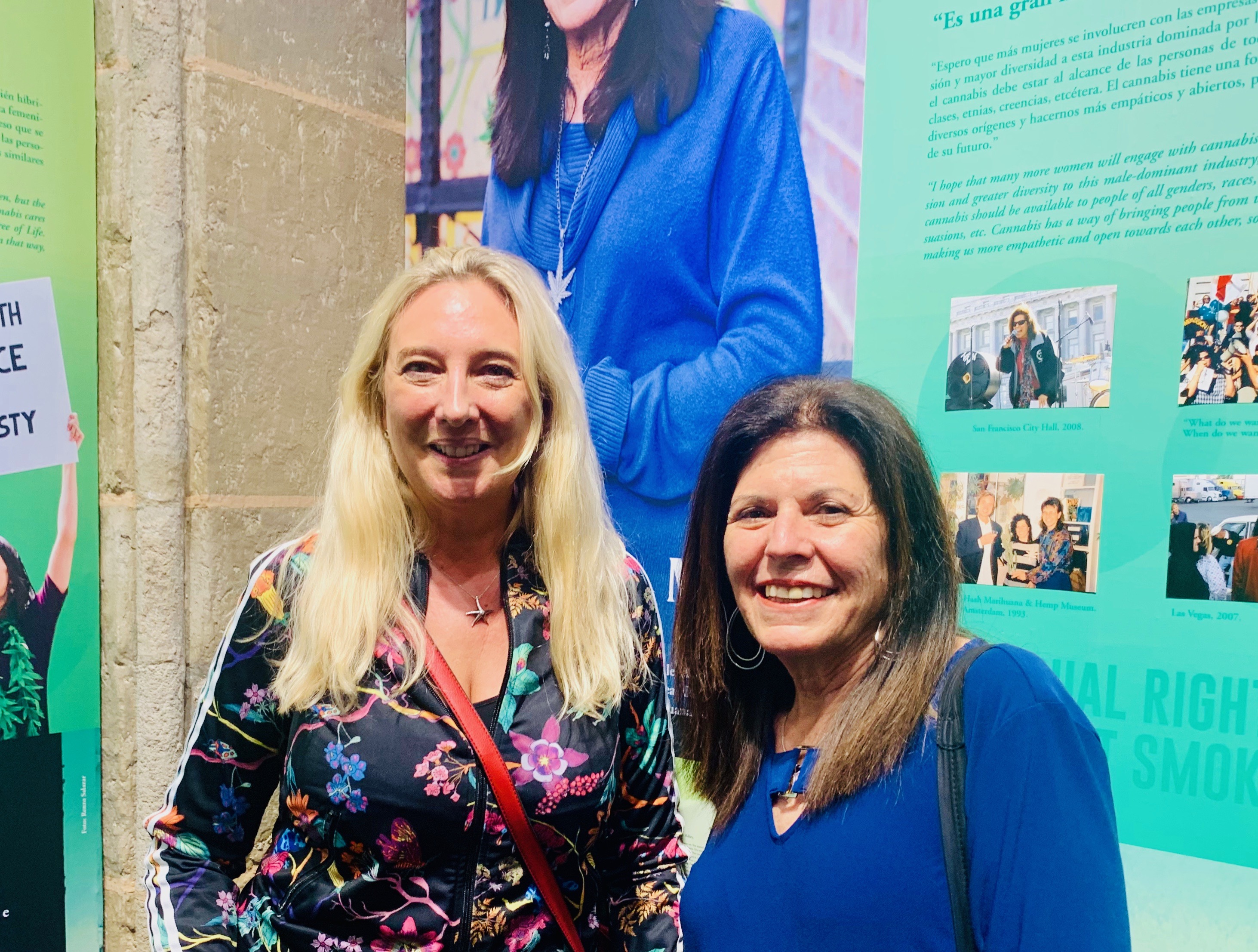 Mila Jansen – The Hash Queen -"It was love at first toke"
Mila says "It would be wonderful if the future of cannabis were female. I wish, but I don´t see it happening. It seems men are the driving force."
Mila is another interesting character! Back in the 60´s she lived in Amsterdam, opened a tea house then moved to India with her baby daughter. One day, whilst watching a clothes dryer tumbling actions, she ended up inventing The Pollinator.  A machine used to make hash! Her machines have shaped the future of hash making.
Jodie Emery – Princess of Pot – "We are similar to the female cannabis plant"
"The medicine flower that heals human beings comes form the female plant. Women also care for and nurture people, as child bearers and mothers – so in that way, we are similar to the female cannabis plant"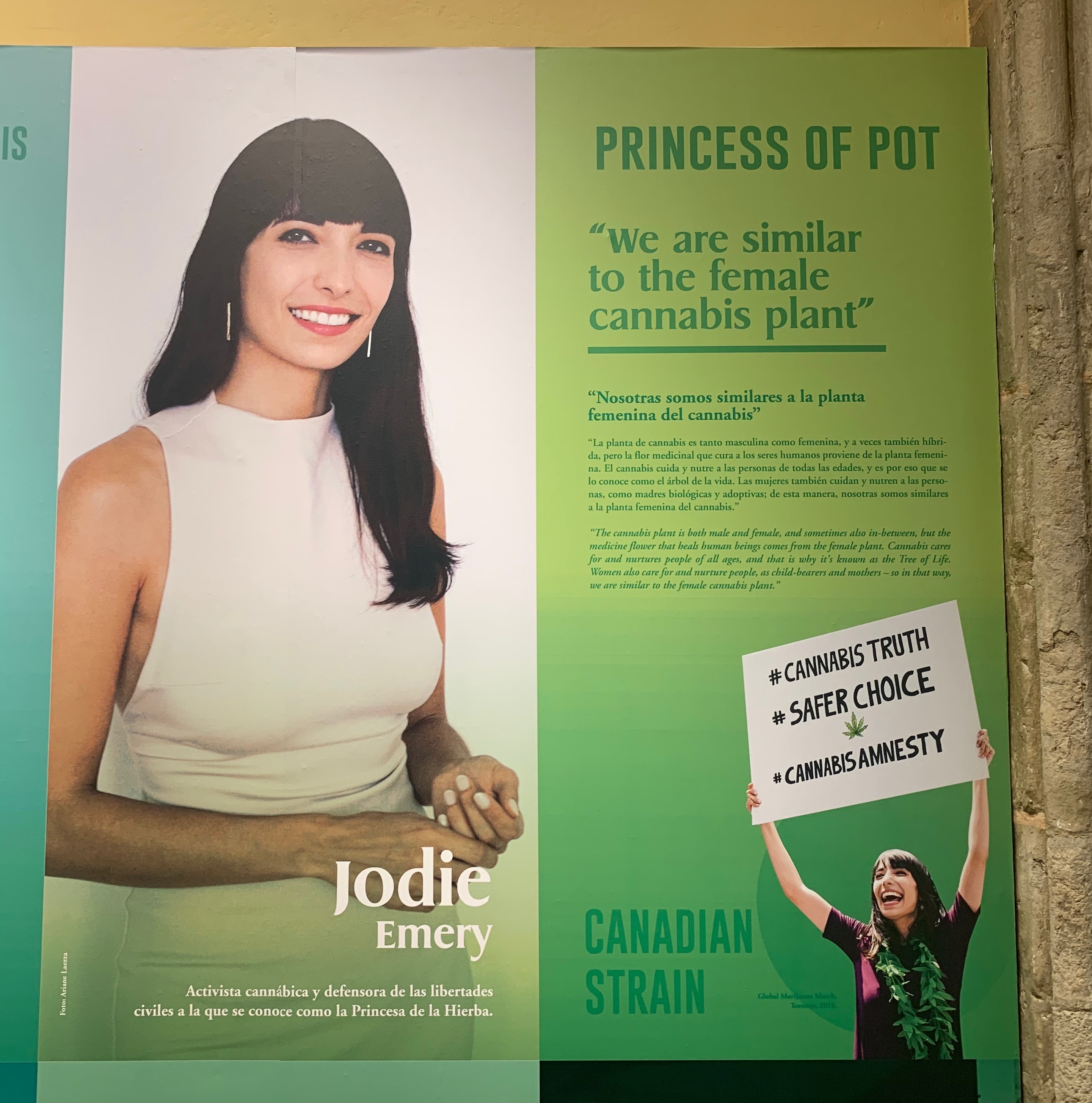 Dr Dina – Hollyweed – The real Nancy Botwin?"Brownie Mary paved the way for us all"
Mary Jane Rathbun became famous for baking medicated cannabis brownies for dying HIV and AIDS patients in San Francisco. Well before medical cannabis laws were passed.
Dr Dina is not a real Dr but she is known as the Queen of Medical Marijuana in LA. The character Nancy Botwin from the Netflix series Weeds was based on her.  Great series I recommend you watch it!
Dr Dina has kept Snoop Dogg medicated for years and counts him as one of her best friends.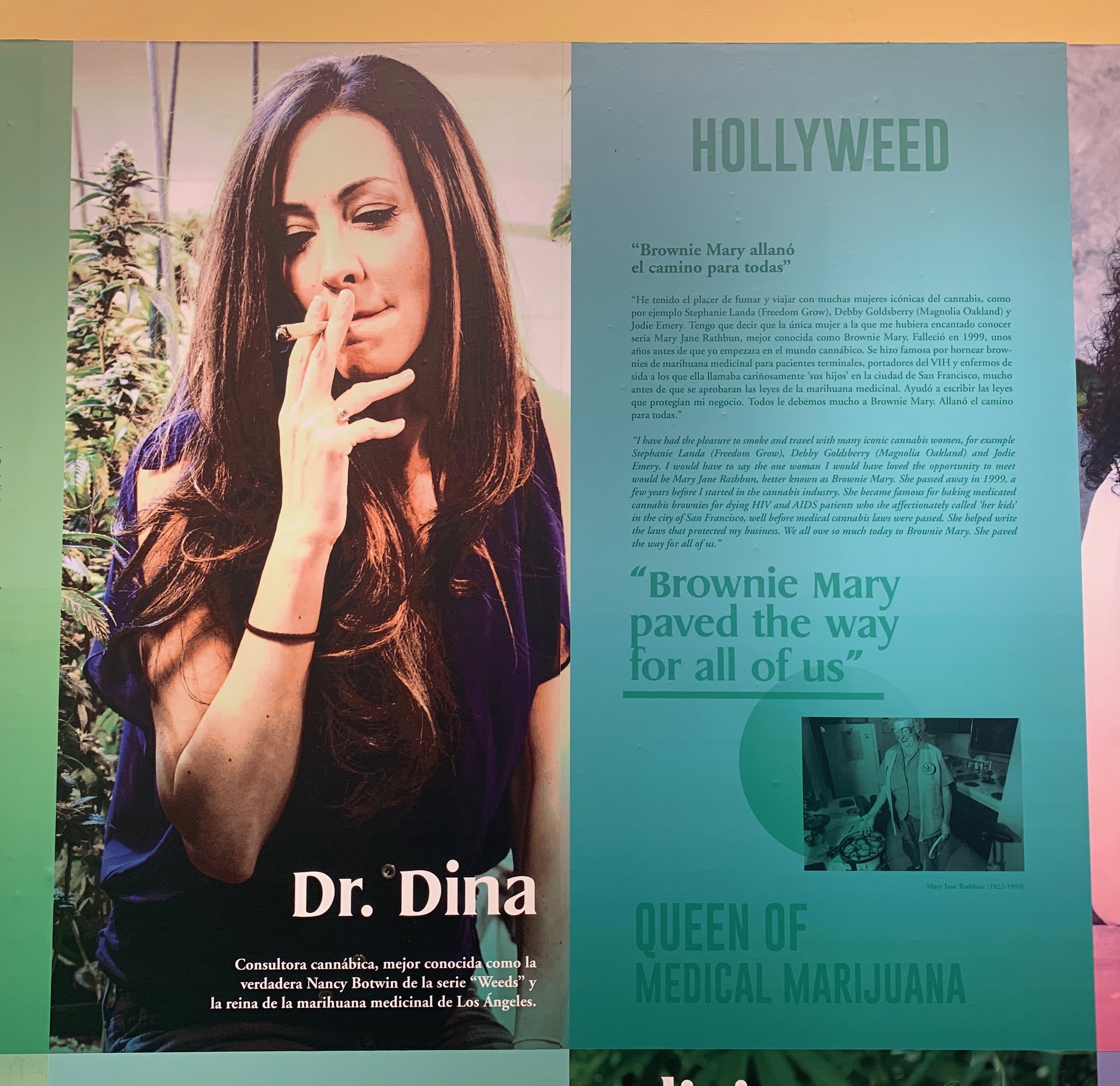 Alicia Castilla – "I would love to toke with Saint Hildegard"
66 year old Alicia Castilla, was held in prison for 94 days after police discovered 29 unsexed cannabis seedlings at her home in Atlántida, Uruguay.
She says "I see two futures: one masculine, to get all commercial benefits from the plant. The other, feminine, to learn to cultivate it, recognise the properties of each variety, to discover the way to use it. According to the needs of the patient. In a direct relationship with the plant and without the interference of money.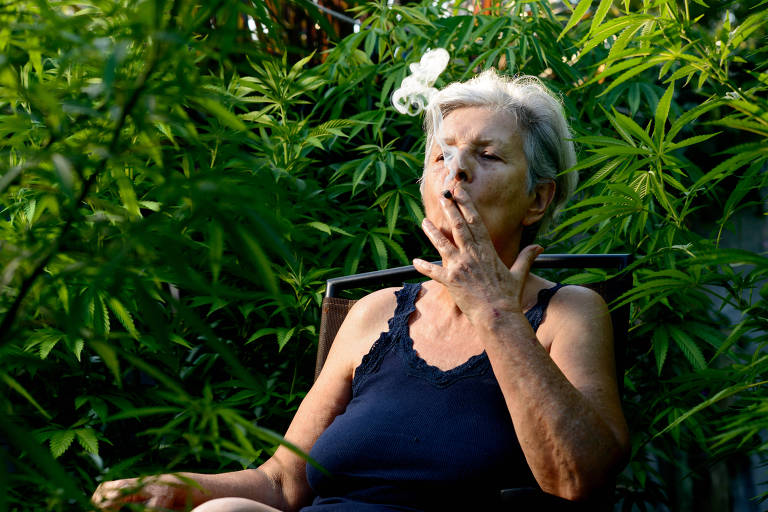 Cedella Marley– Cooking with Herb – "smoke it, vape it, or eat it"
Bob Marley´s eldest daughter asks "what´s not to love about this eco friendly plant with multiple healing properties?"
As I grew older, I really embraced the medicinal, dietary and fibre benefits of the plant as well as the spiritual side.
Since it's the female cannabis plants that produce the potent buds, it´s a given that the future of cannabis is female.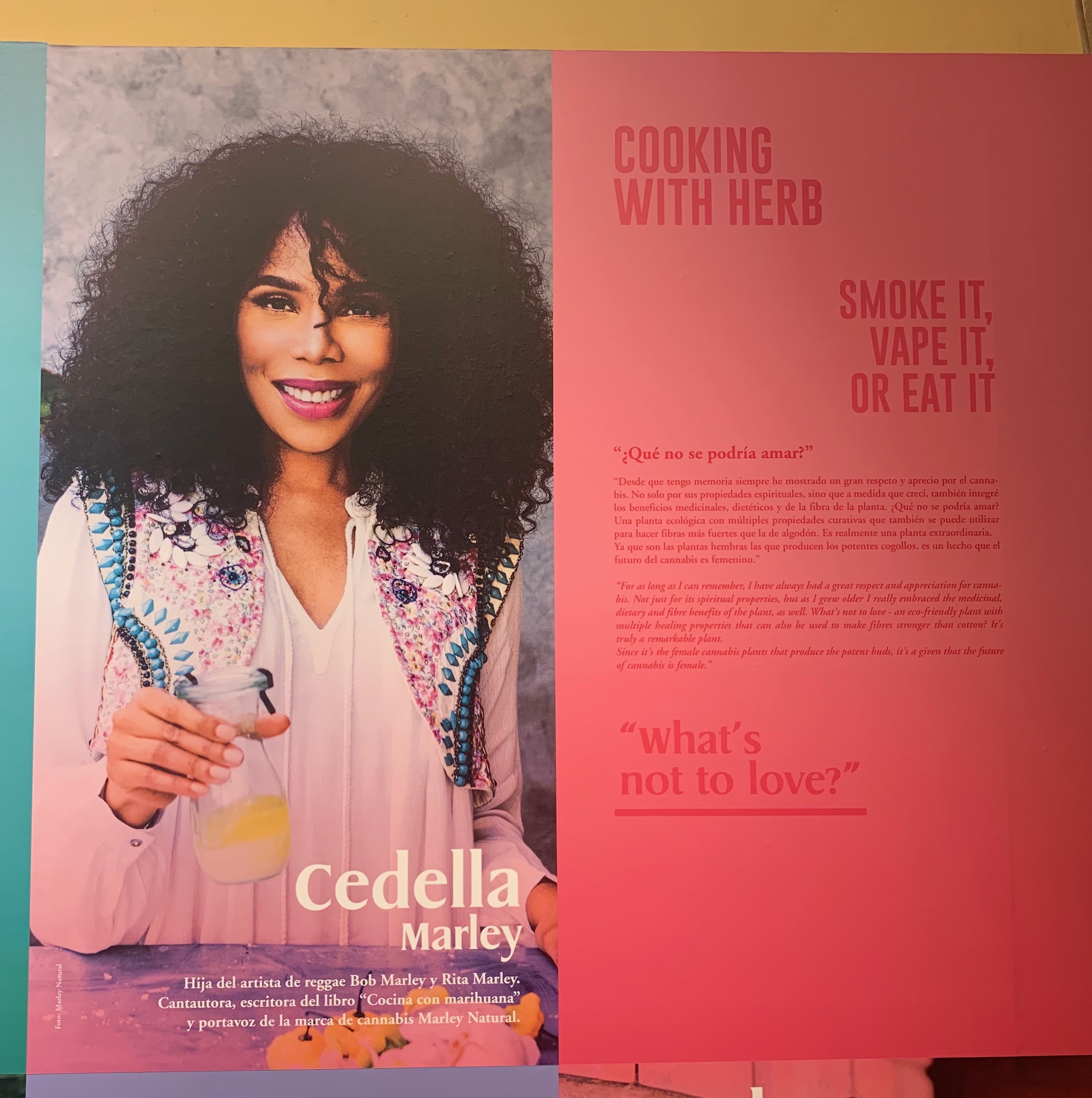 Carola Perez – No one deserves unnecessary suffering
I fell in love with the cannabis plant when it started to help me improve my quality of life, and little by little, my love increased as I began to help other patients. I was fully aware of how it unites, how it helps, how nice it is to grow together, help each other, make oil together, or a butter at home.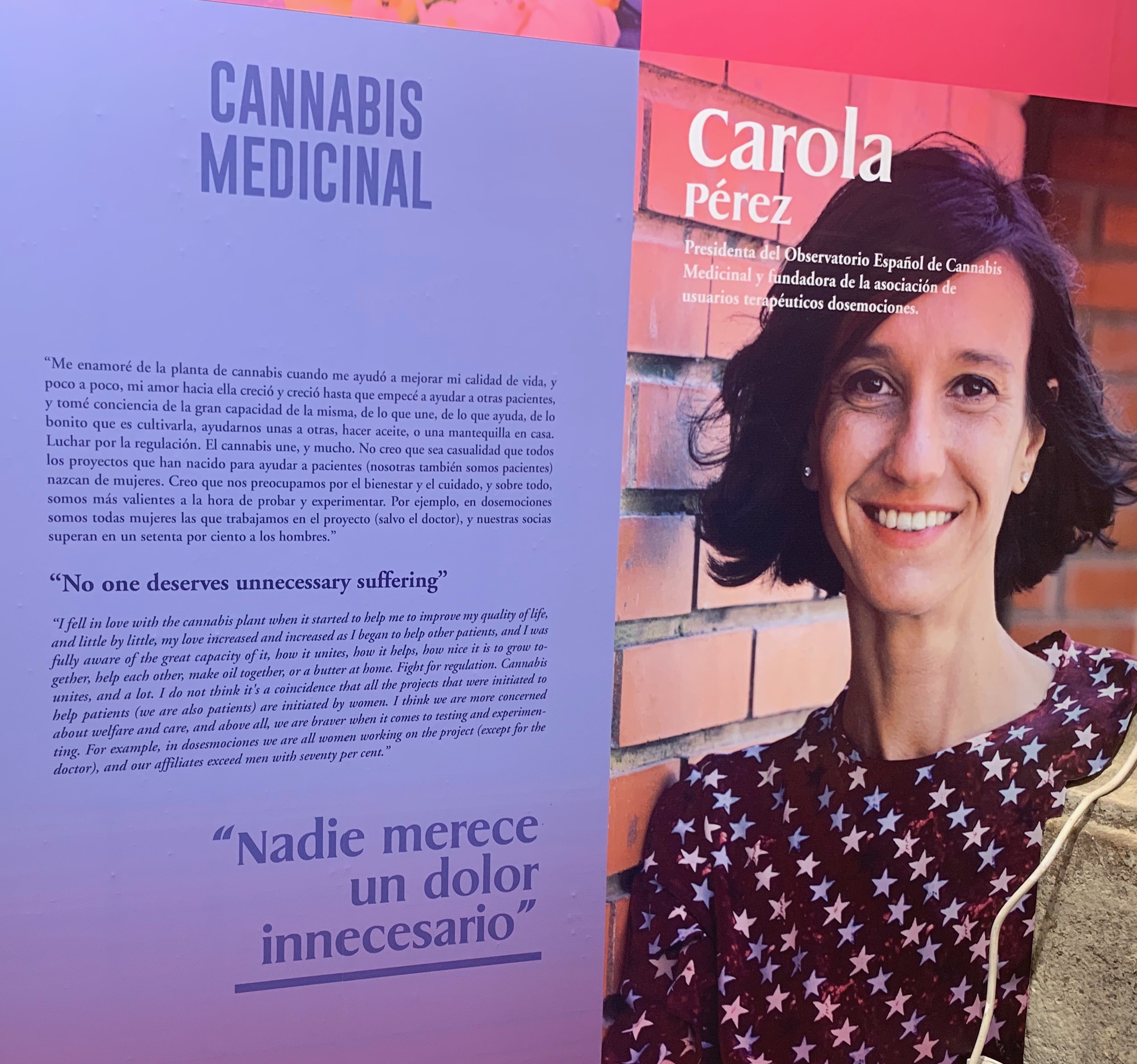 Debora Paulino – living the hemp dream – "The plant gives me everything I always wish for"
In 2015, we planted cannabis for the first time at our farm. Women´s blossom role in the cannabis future will be high and powerful. It´s a natural process.
Ellen Komp – "Our Herstory is long and deep"
Dear Hillary Clinton…. read here the letter she wrote to Hilary!
A Tokin' Women book has been donated to the Museum, which seems necessary since a book published by the museum contains a spread of 40 famous marijuana users including only two women, both associated with powerful men (Marianne Faithful and Frida Kahlo).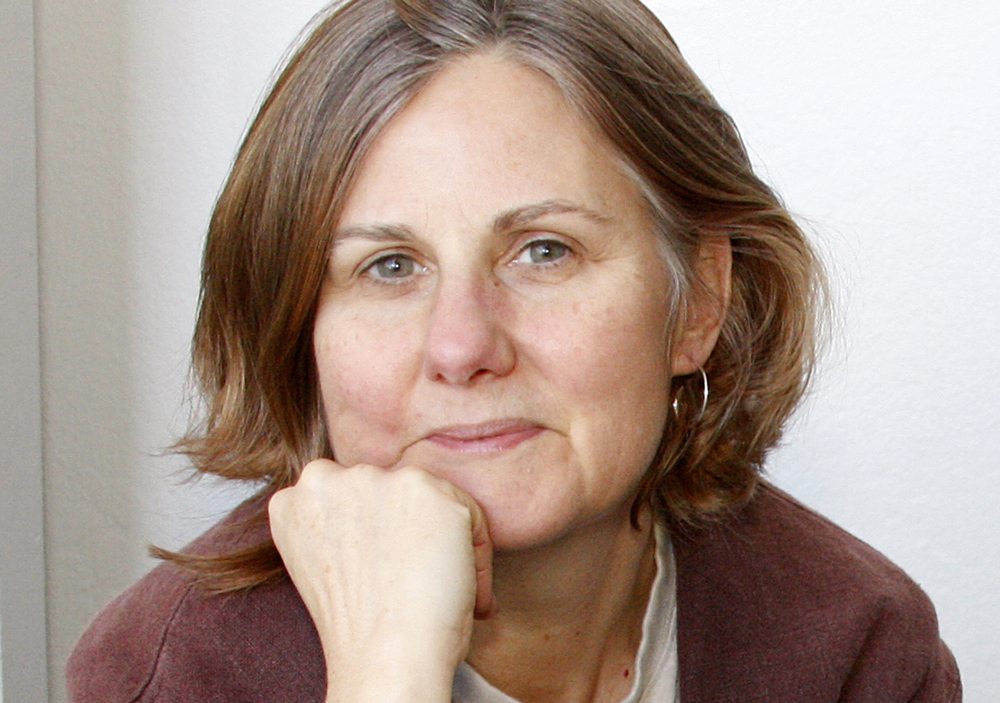 "Abuela Marihuana" Fernanda de la Figuera, a 77-year-old activist who grows her own marijuana and runs a social club in Spain, was included and present at the event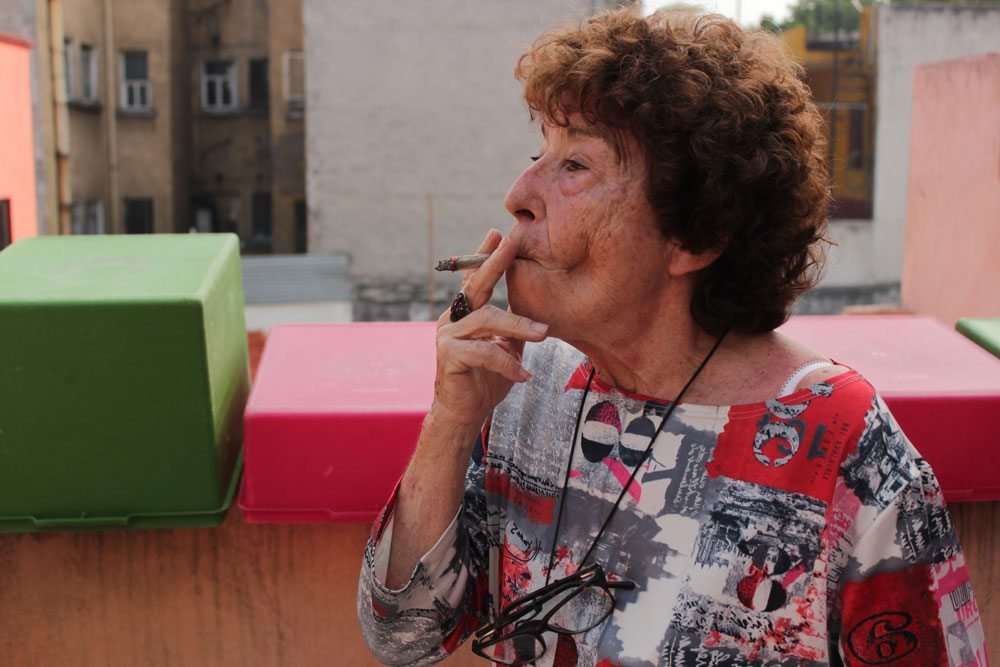 A letter from feminist activist Francesca Brivio Grill to Martin Vizcarra, the president of Peru, is also included.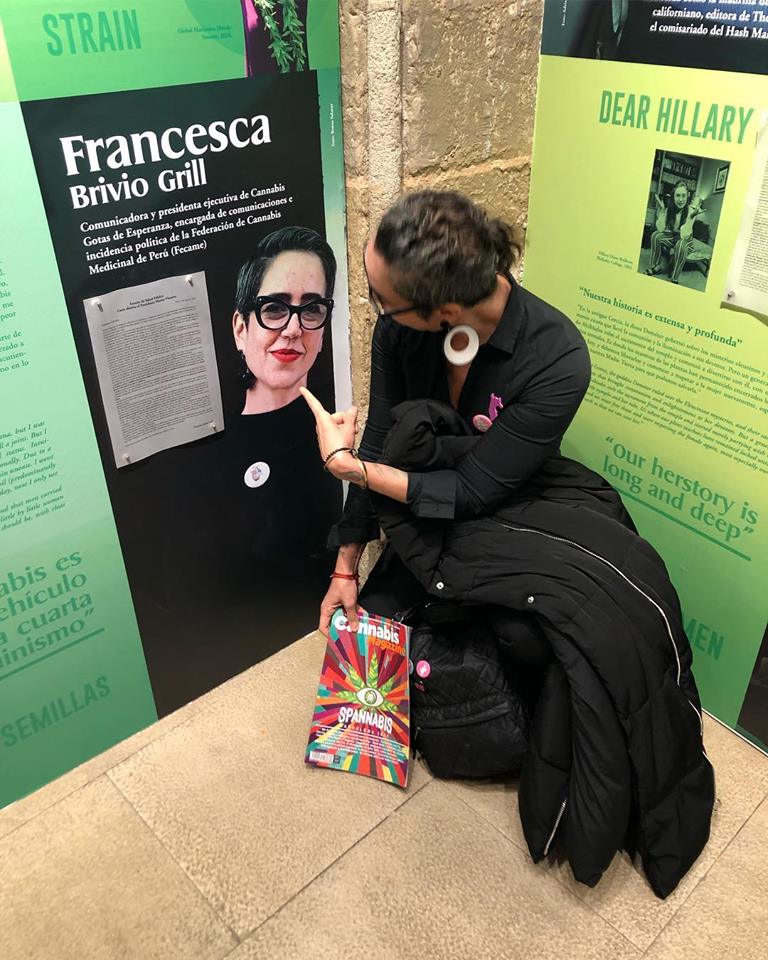 I spotted a magazine on one of the tables and on the front cover was Chelsea Leyland who I met last year at a Cannabliss Retreat in Malibu, LA.  She is in the process of creating a film "Separating the strain".
And a couple of pages into the magazine was Kyra health and wellness coach – Kyrious! She is another fab girl who I met on the same retreat. She taught us how to make edibles using cannabis. Each edible was 5mg THC. I ate two and stole another one when she wasn´t looking hehe!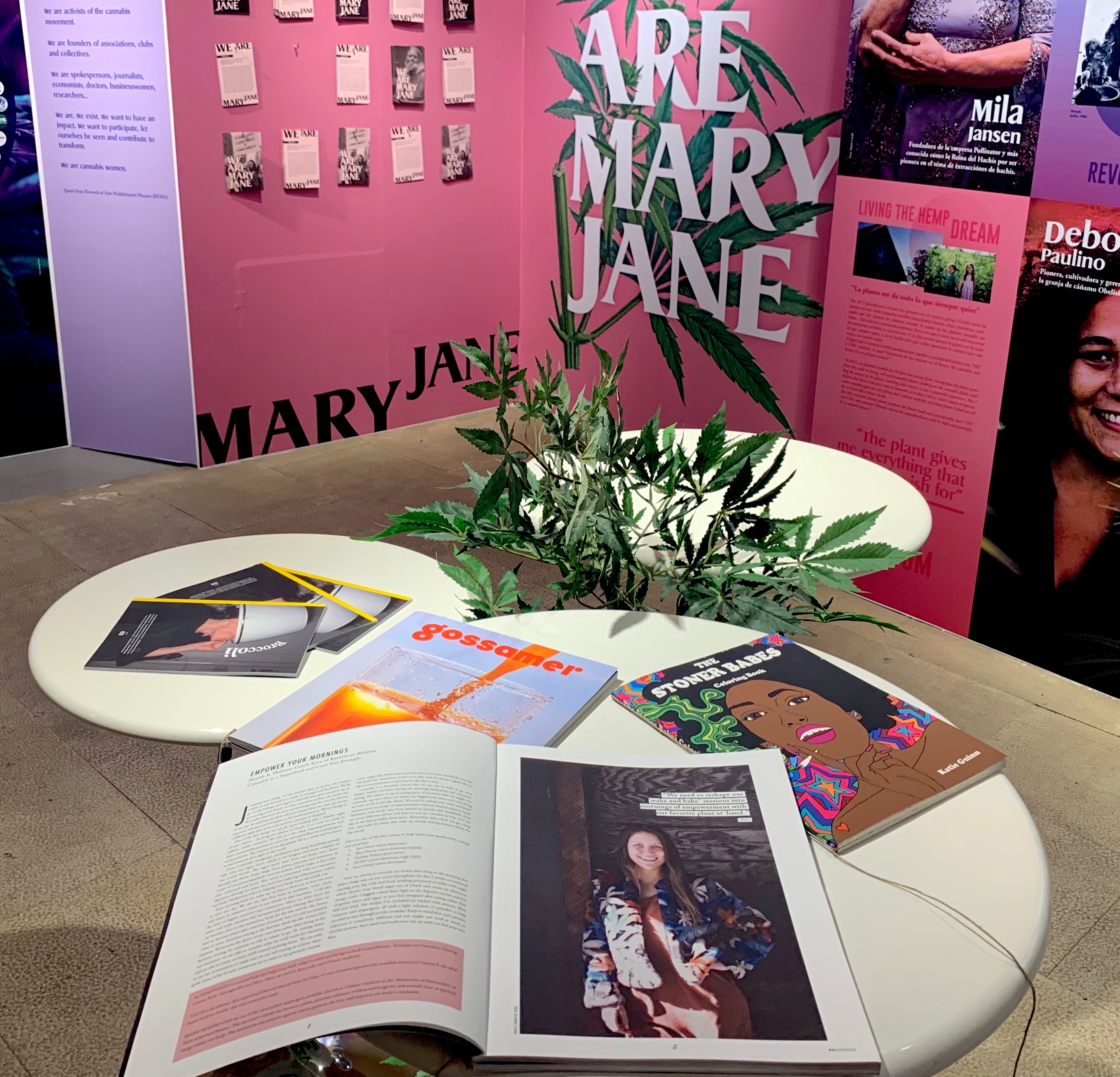 I really enjoyed the whole vibe of the evening. It was so inspiring as a woman to meet other women in Cannabis who have fought for what they believe in.
The "We Are Mary Jane" exhibit is presented in English, Spanish and Catalan, and is open with free entry until September 29, 2019.  The museum is open daily from 10am-10 pm.
You can follow this link to see a quick 2 minute video of the event
If you liked this blog post and would like to know when new ones are posted please join my tribe by leaving your details here….